Products I Love
Products created to treat and care for the skin, and bring out the best of its inherent beauty, are only as good as the ingredients they're crafted from. At BELLAME, we take pride in the thoroughly researched, science-backed ingredients in our four-piece ACQUA LUMIERE collection, some of which are proprietary and exclusive. Here, a deep dive into what makes ACQUA LUMIERE not only wildly effective, but a pure pleasure to use.

Caution:This tea formulation may Improve Mood and Reduces Stress; May Improve Brain Function; May Improve Antioxidant Levels; May helps with Weight Loss and Weight Management; May Improve Libido; May help boost Immune System.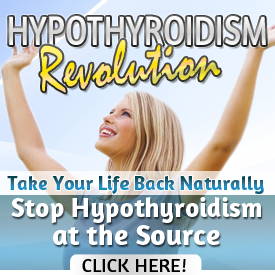 The Absolute Best program if you have Hypothyroid problems.
​If you know anyone like me, running out of steam, and doesn't like to use drugs, give them this website. Now 8 years later there are a total of 7 patches. Sleep, Anti-Aging (3 of them) Pain, (my favorite), Appetite and the new X39 Stem Cell. So if you know anyone like me, in pain, or is tired all the time and doesn't want to do drugs or procedures, give them this site.
Here is some research on the different patches:
In 2013, one of the leading pain management experts in France (Dr. Pierre Volckmann), conducted a double-blind placebo controlled study in five French hospitals. A staggering 94 percent of the 100 study participants experienced pain relief within minutes of use. According to Dr. Volckmann: "The safety and efficacy results obtained in this study show that IceWave patches could be a very interesting approach to pain control, without any secondary effects, allowing immediate and durable pain improvement."  Full report:
https://lifewave.com/Content/images/home/science/pdf/Research-2013-OsteoarthritisDoubleBlind.pdf
Y-Age Carnosine Study Results 
This double blind, placebo-controlled study shows that the Y-Age Carnosine patch significantly increases flexibility, balance, strength and endurance in healthy humans. These increases range as high as 125 percent for strength and endurance, nearly 30 percent for flexibility, and 100 percent for balance. Further, it's likely that this patch produces greater or sustained effects when worn for longer periods. These results also demonstrate that this patch considerably decreases the lactate threshold and heart rate at lactate threshold, improving endurance in athletic performance. Importantly, no test subjects experienced adverse effects wearing the Y-Age Carnosine patch.
---
I have tried them all, but over the last 40 years I always end up coming back to MaryKay Cosmetics.
---
The World's Most Advanced Rife Machine!
It has been used to bring cancer tumor markers down by 900%!  Light stream therapists have also used it for  lyme disease, back and joint pain, as well as a long list of other serious diseases.
Program Your Home for Health, Peace, Balance and Prosperity.

It doesn't simply block harmful EMF's, it harmonizes and transforms them into positive frequencies from nature, while broadcast healing and energetic frequencies throughout your entire home!
It's energy field can cover 2000 square feet around the vortex generator!